Call us now at 248-738-7225 to Place an Order.
 
Quantity
500
1,000
2,500
5,000
10,000
2" x 4"
$267
$347
$700
$1,135
$2,180
 
4" x 3-1/2"
$365
$447
$950
$1,600
$3,050
 
3-1/2" x 6"
$400
$514
$1,117.50
$1,935
$3,580
 
4" x 7"
$467
$634
$1,335
$2,335
$4,180
 
5" x 8"
$534
$766
$1,600
$2,920
$5,250
 
Plus Shipping & Handling
---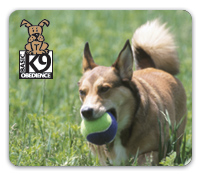 A picture is worth 1000 words so what better way to share a meaningful message every day than a photo magnet? These high quality magnets will be proudly displayed on your clients fridge with a hint of advertising your company. You can be certain you will always be on their mind.



---
If you are looking for the most affordable way to advertise and promote your company our business photo magnets are the best choice for you. Refrigerator photo magnets in comparison with traditional magnets have plenty of advantages. First, business photo magnets have photo information imprinted on it. You can imprint your personal photo or photos that show your business activity on a photo magnet. Use your imagination to find the most suitable photo that reflects services you offer in the most effective way. Our refrigerator photo magnets are eye-catching and attractive for your potential clients. Second, business photo magnets give your clients truthful information about your company unlike magnets with images imprinted. Our refrigerator photo magnets with elaborated photos contain much more information compared to magnets with text information imprinted. Third, having a unique full-color business photo magnet on your client fridge will increase the probability of recurring order and purchase in several times.

An eye-catching photo magnet will keep your photo in front of a targeted audience for a long time. Whether your client wants to read information imprinted on refrigerator photo magnets or not, he will notice your company logo subconsciously. In this way information about your company, products or services will be always at hand for him.

If you order our business photo magnets once, you will probably become our reliable partner for a long time. Combining cutting-edge technologies and custom design we offer top-notch quality refrigerator photo magnets for any promotional needs you may have and at very reasonable prices.